Come celebrate Lash Art Brow's 5 year storefront anniversary!
The event will take place at LASH ART BROW's 1563 Fourth St. San Rafael, Ca. storefront from 3pm-7pm October 7th, 2023
RSVP
Located in Downtown San Rafael, California, our dedicated team of skilled artists are devoted to providing personalized and tailored lash and brow services that cater to your unique preferences.
Whether you desire lash extensions, a lash lift, lash tinting, brow shaping, brow tinting, or a brow lamination, we possess the expertise to help you achieve the look you've always envisioned.
As a women-owned business, we prioritize cultivating an inclusive and empowering environment where our clients feel embraced and valued. We firmly believe in the diverse nature of beauty and celebrate all shapes, sizes, and colors. Our passion lies in enhancing your natural beauty and instilling a sense of confidence that radiates from within.
With an unwavering commitment to excellence, the mother and daughter team has curated an unparalleled experience that sets them apart from the rest.
Our Studio
1563 Fourth St. San Rafael, CA. 94547
Monday, Closed
Tuesday, 9 am –7 pm
Wednesday, 9 am - 4:30 pm
Thu - Fri , 9 am –7 pm
Sat - Sun, Closed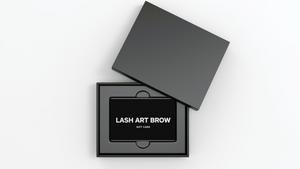 GIFT CARD
Purchase a gift card to treat your friends and family to well deserved pampering that can be used at any time. We hope to see them soon!
Gift cards can only be used for in studio purchases, this includes all products and services but excludes our online store.
Purchase